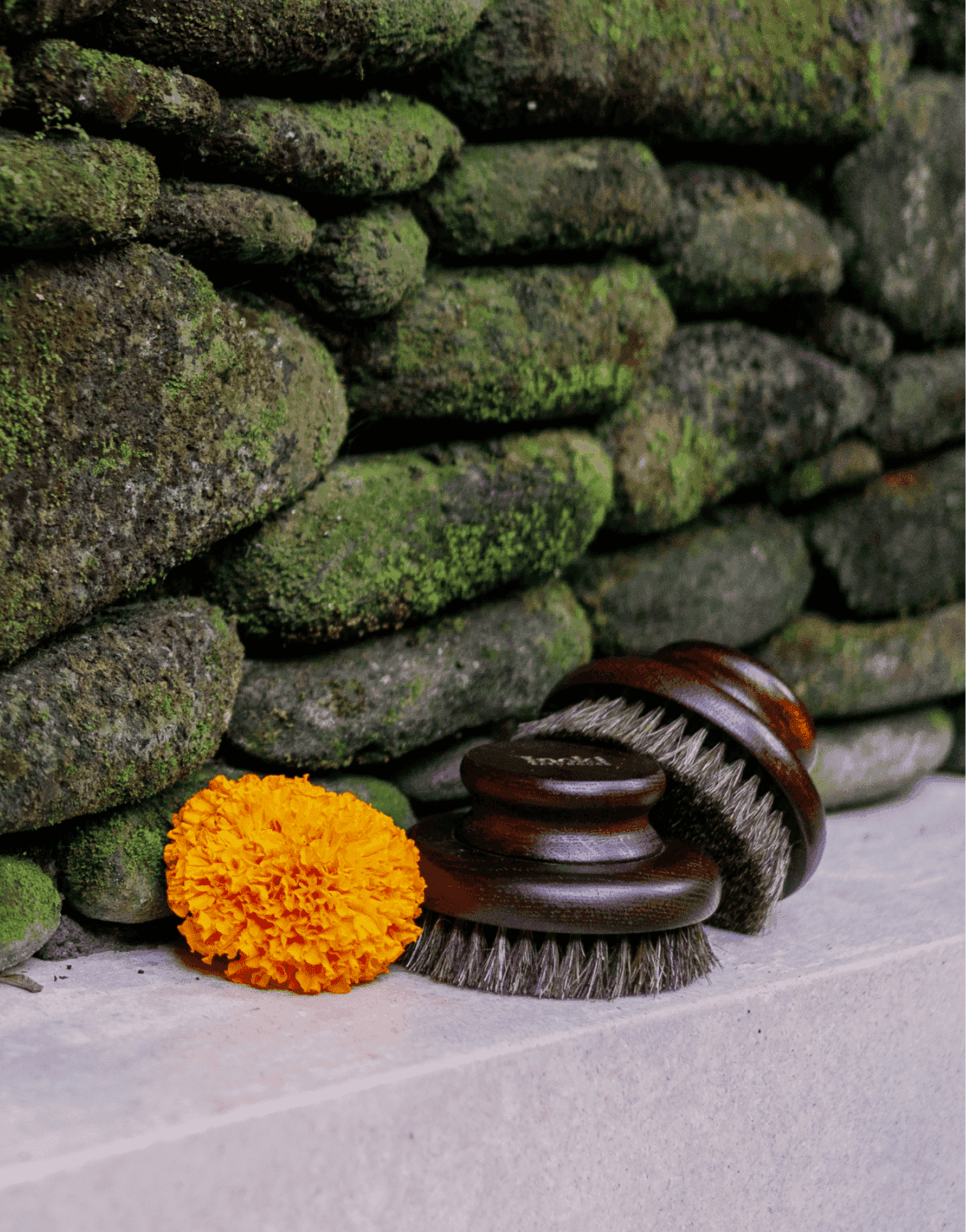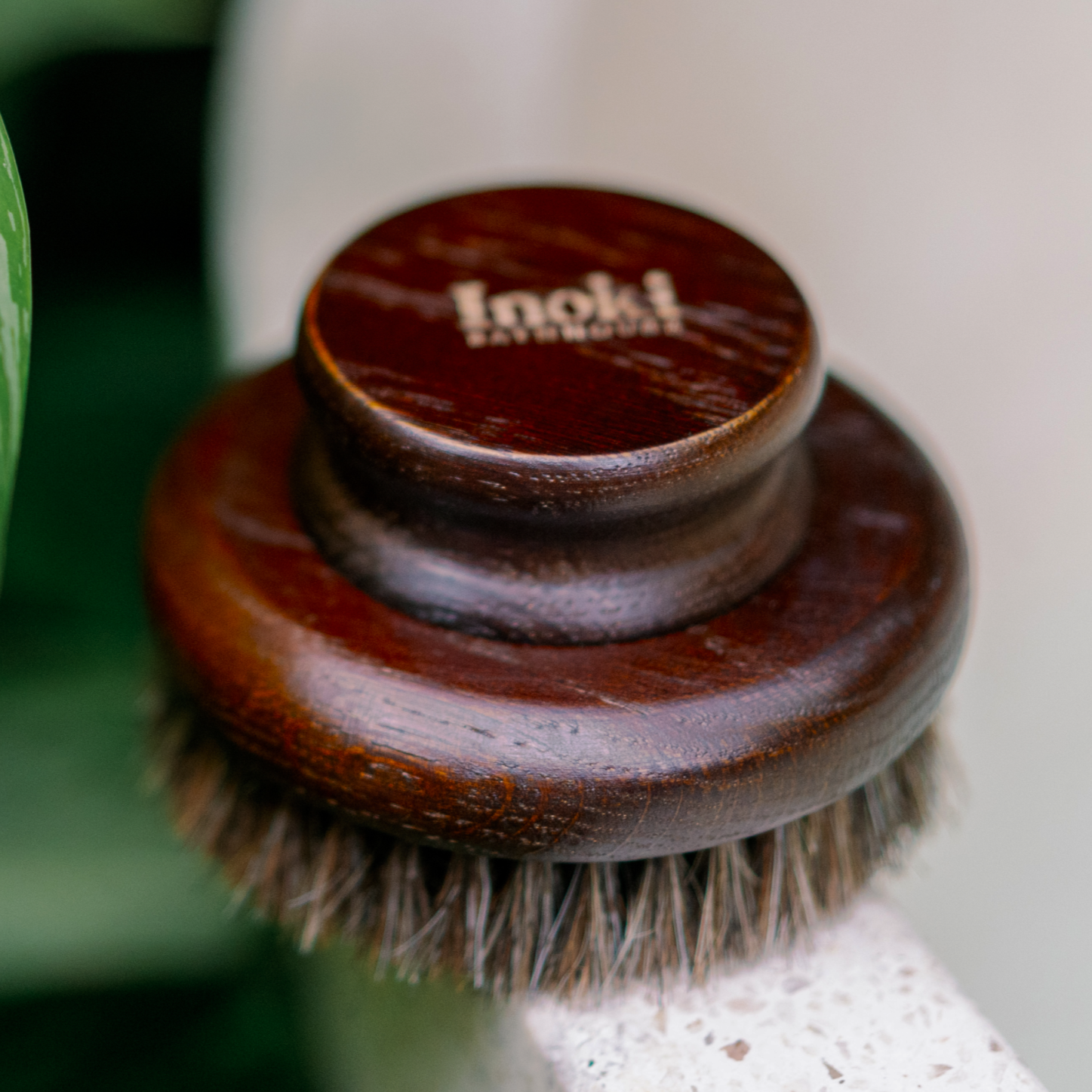 Soft Massage Body Brush (Oak)
Description
About Our Brush
Usage Instructions
Care & Maintenance
Made with oak wood and natural soft bristles. Created to feel soft yet firm to provide the best relaxation experience and results.
Dry Brushing is a technique passed down from several cultures. Designed to stimulate your lymphatic system, exfoliate your skin, increase circulation, and reduce cellulite.
Due to the handmade nature of our dry brushes, they may have slight imperfections as they are made with soft bristles and were manually carved. 
1. Gentle on the Skin:
Our luxurious dry brush is made of soft, natural bristles - it is soft enough for sensitive skin yet firm enough to exfoliate. It is the perfect balance between exfoliation and comfort, leaving you feeling refreshed and renewed.
2. Thoughtfully Designed:
Our dry brush features a smart circular handle, carefully crafted to complement the natural flow of your lymphatic system, and fit perfectly in the palm of your hand. This design aids in promoting lymphatic circulation, helping your body's detoxification process.
3. Made by Hand:
Our dry brushes were hand-made in small batches to ensure low waste. Each oak brush is unique, created with horse bristles (no horses were harmed in this process), and coated in non-toxic paint. 
Note:
The Massage Body Brush is meant for dry brushing. Keep dry and do not use the brush damp or on wet skin. Avoid open and inflamed skin.
Frequency:
Use 1-2 times a week before your shower or bath.
Motion:
Brush your skin in wide, circular, clockwise motions.
Start at your feet - move towards the heart, continue from your hands and move upwards
Care & Maintenance
Keep the brush dry to preserve the quality of the oak wood and bristles.
The brush will begin to collect dead skin cells so gently scrub the bristles with warm water and soap once in a while.
Soft Massage Body Brush (Oak)
High quality for healthy skin!
I have struggled my entire life with strawberry(chicken) skin all over my body. I've tried dry brushing periodically with various qualities of brushes but they all felt very firm and like I was scratching my skin. However this brush is soft and firm in a way that leaves my skin feeling smoother. If you are like me and struggle with strawberry skin, I highly recommend you add this to your routine.
Softer than you would expect
The brush is absolutely gorgeous. Used it this morning. So lovely. One more item to up my health/bath routine. Thank you Helen!!!